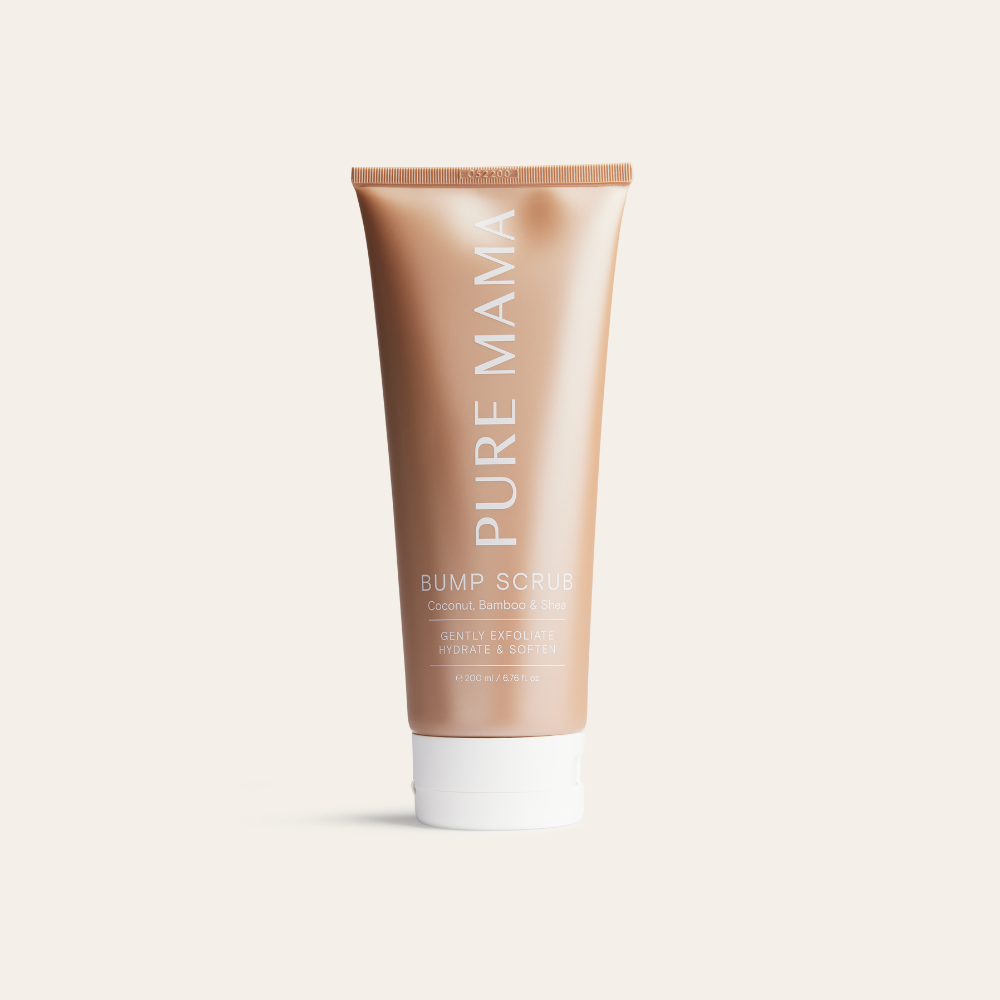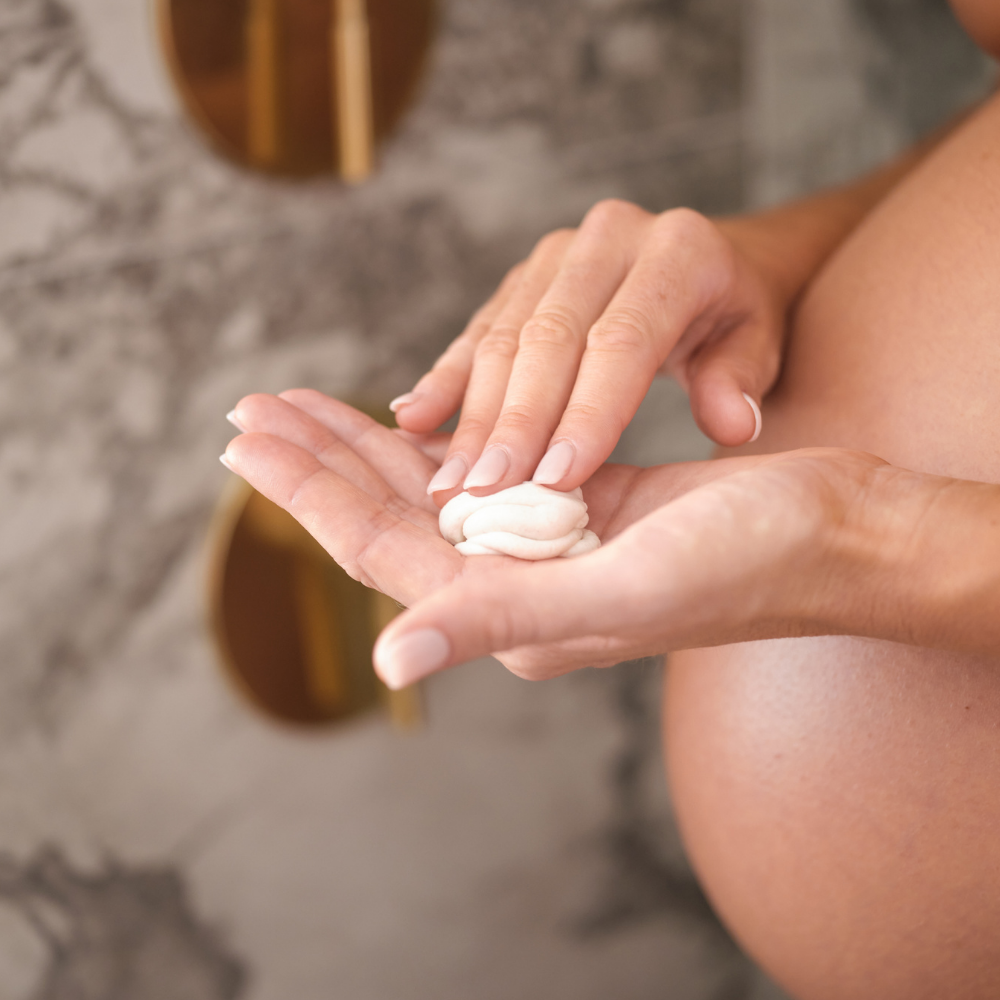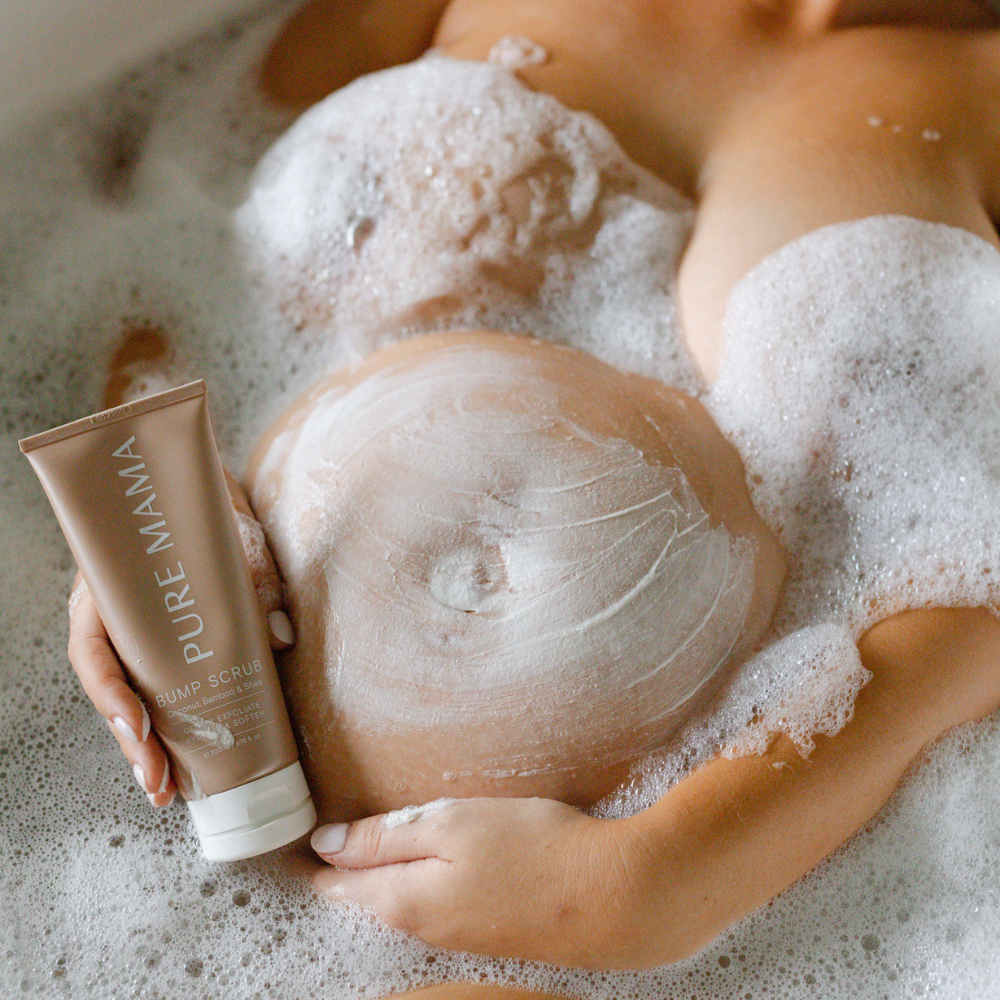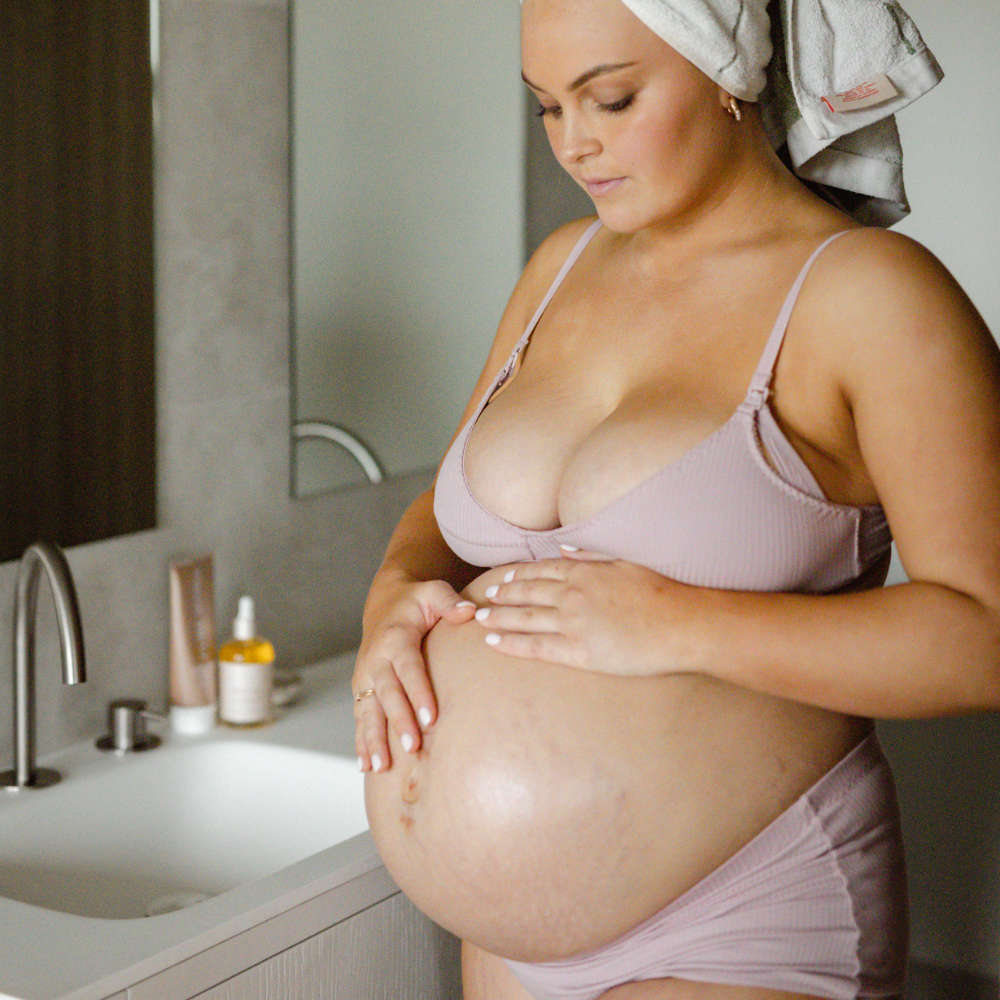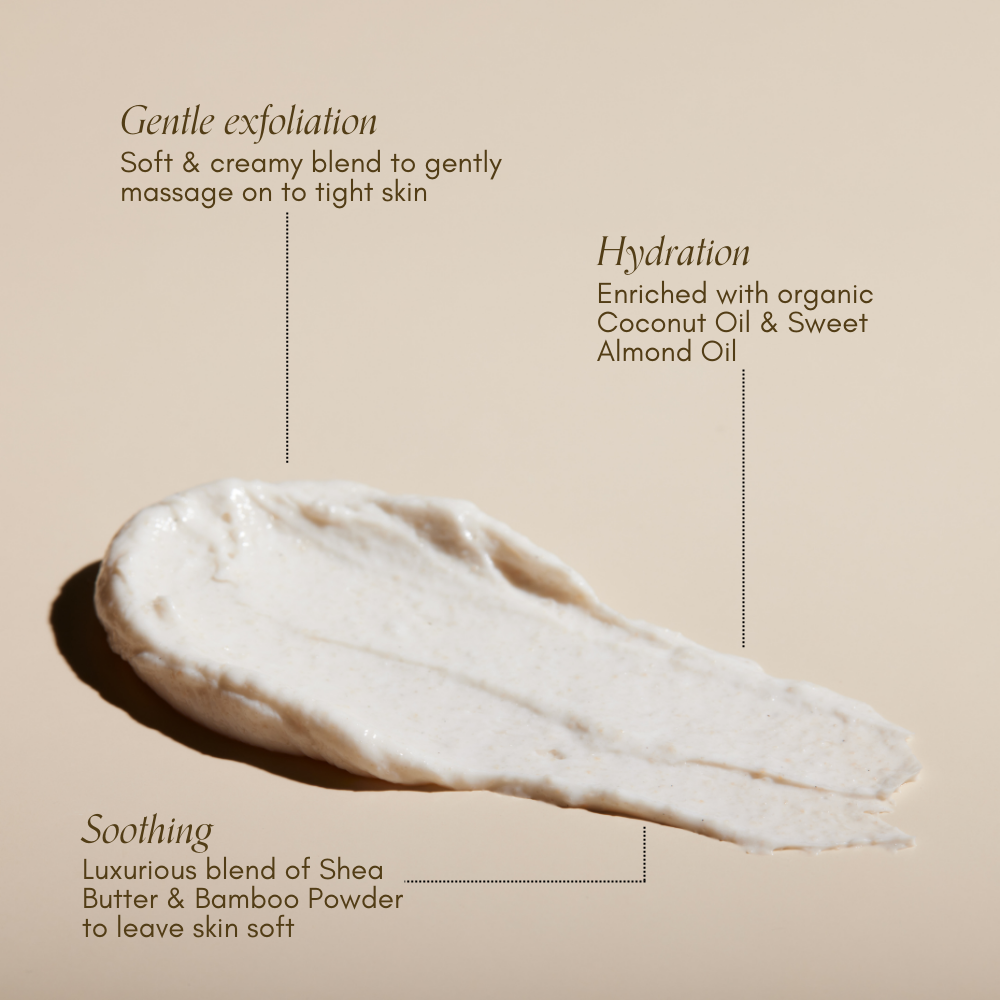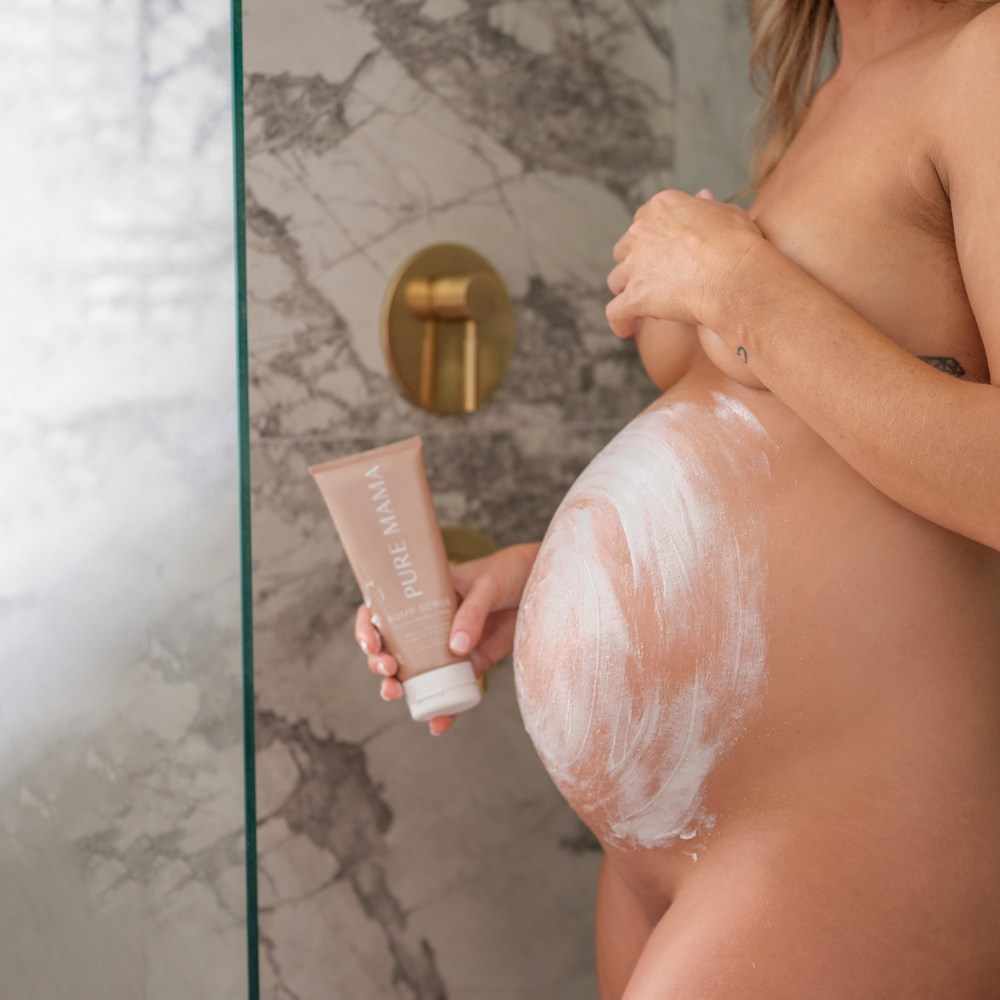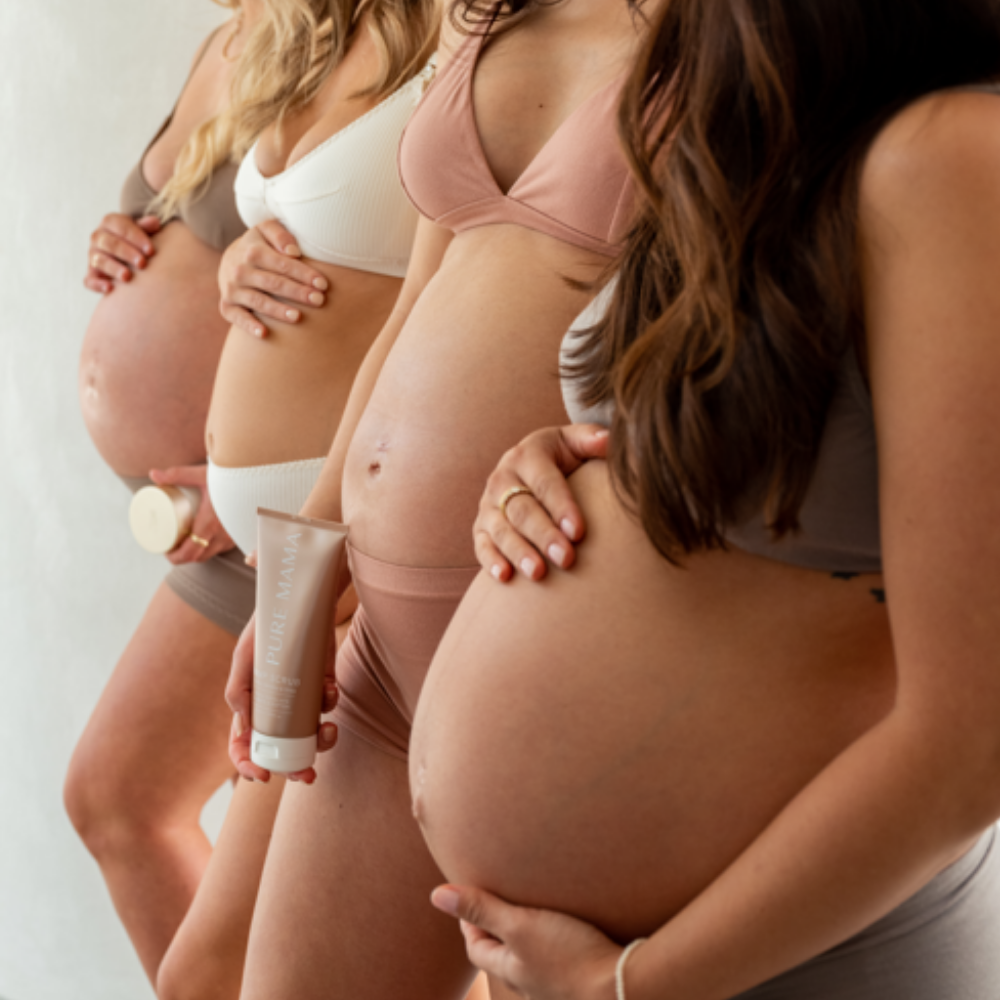 This lush body exfoliant for expecting Mamas combines a nutrient-rich blend of coconut oil, bamboo powder, shea butter, pomegranate seed oil, and finely ground pumice to refresh and replenish skin. Naturally derived ingredients gently exfoliate and hydrate the skin during pregnancy - and leave your growing and stretching skin feeling ultra soft and perfectly prepped for application of the cult-favourite PURE MAMA Belly Oil. 
+    Gently exfoliates 
+    Promotes skin cell regeneration
+    Helps prevent stretch marks and improve existing scaring  
+    Intense nourishment and hydration
+    Rich in antioxidants  
+    Gentle & non-allergenic 
+    Safe for use during pregnancy 
Formulated specifically for pregnant woman and suitable for use on all skin types. Safe to use pre and postpartum.
Please note all fragrances used are low allergen and 100% safe for use during pregnancy.
Your Thoughts
REVIEWS AND CUSTOMER LOVE
Naturally Powered
Intensely nourishing and gentle on skin using natural and organic ingredients. No lanolin, parabens, alcohol, mineral oil, silicones, petroleum or colourants have been used. Expertly formulated specifically for pregnant woman and suitable for use on all skin types.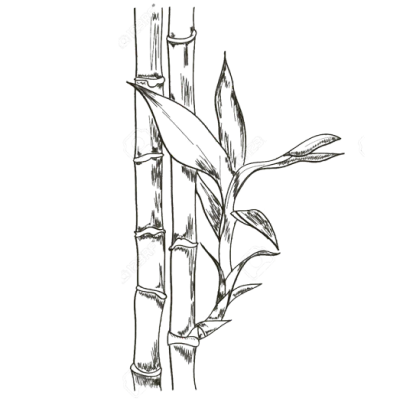 Bamboo Powder
We love our natural exfoliants, especially when they are super gentle and work to slough away tired old skin cells. Bamboo powder is finely ground with pumice and then combined with a hydrating blend to provide the ultimate in natural exfoliators.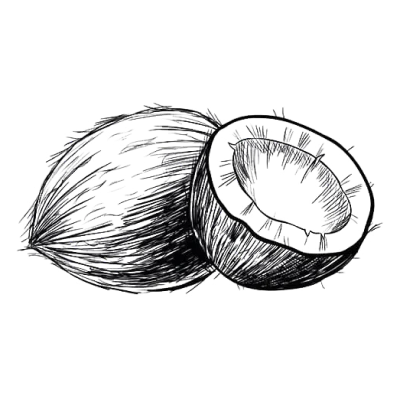 Coconut Oil
Recognized for its incredible hydrating and moisturizing properties thanks to its fatty-acid content, Coconut oil is a must have in our product line up. Coconut oil is widely known for being a wonder food for the skin and we agree.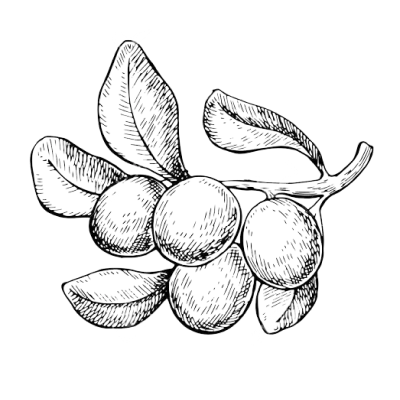 Shea Butter
Shea butter is intensely soothing and moisturising, and has incredible beneficial properties for the skin. It has high concentrations of fatty acids which make it ideal for soothing skin and it can also help retain moisture by forming a protective barrier on the surface of the skin.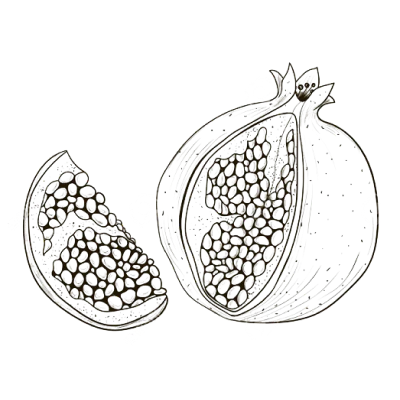 Pomegranate Seed Oil
A superfood in the skincare world and pregnant woman's new favourite friend. Pomegranate seed oil is antioxidant rich and packed with goodies. It is known for its ability to improve skin elasticity, reduce the appearance of scarring and leave lasting moisture without a greasy residue or clogging pores.

Tamanu Oil
Tamanu Oil is a renowned antioxidant-rich skin care treatment from ancient Polynesia and South East Asia. It has remarkable restorative and protective qualities and works to support the body during pregnancy. This oil has been documented to penetrate deep into the skin which helps explain some of its extraordinary restorative effects.