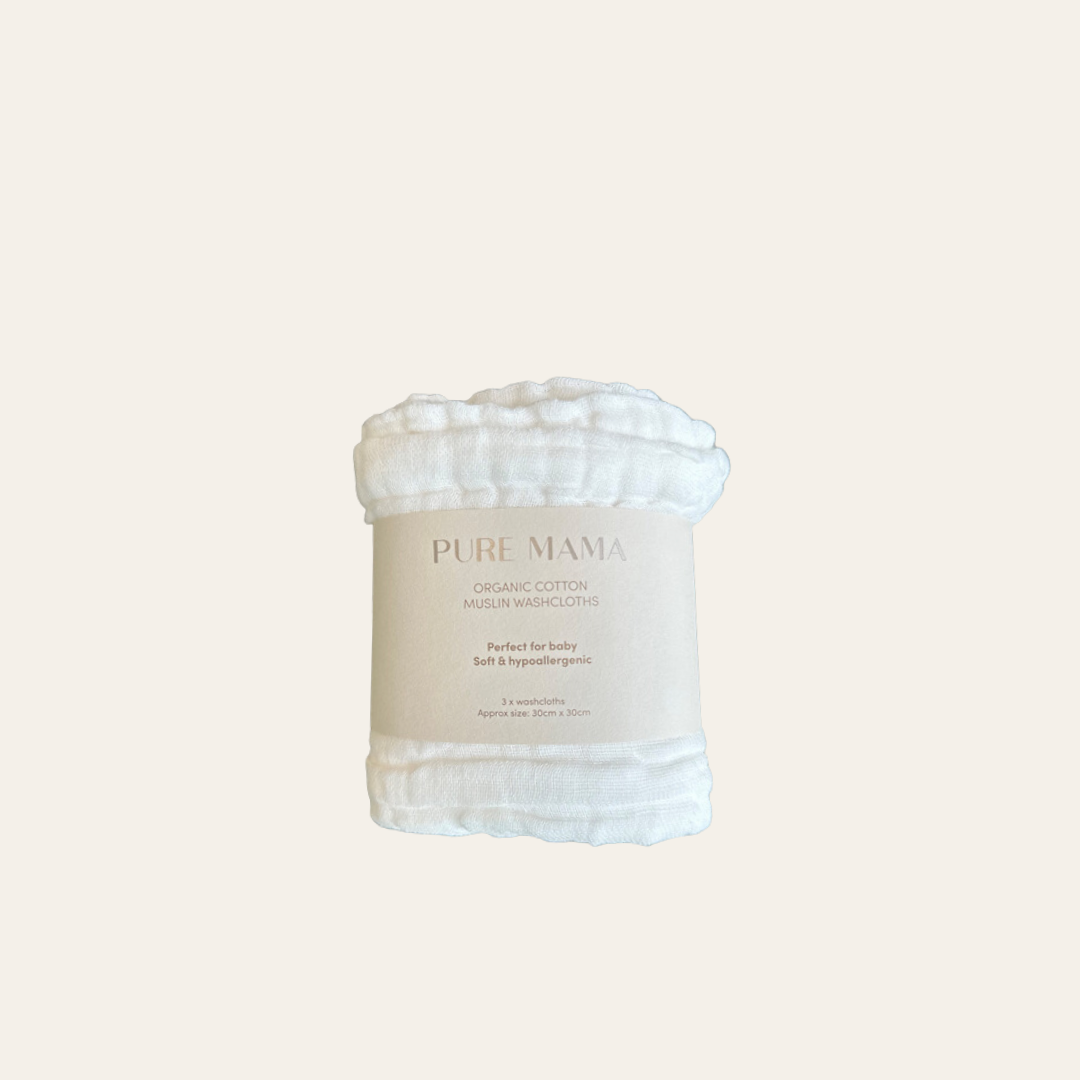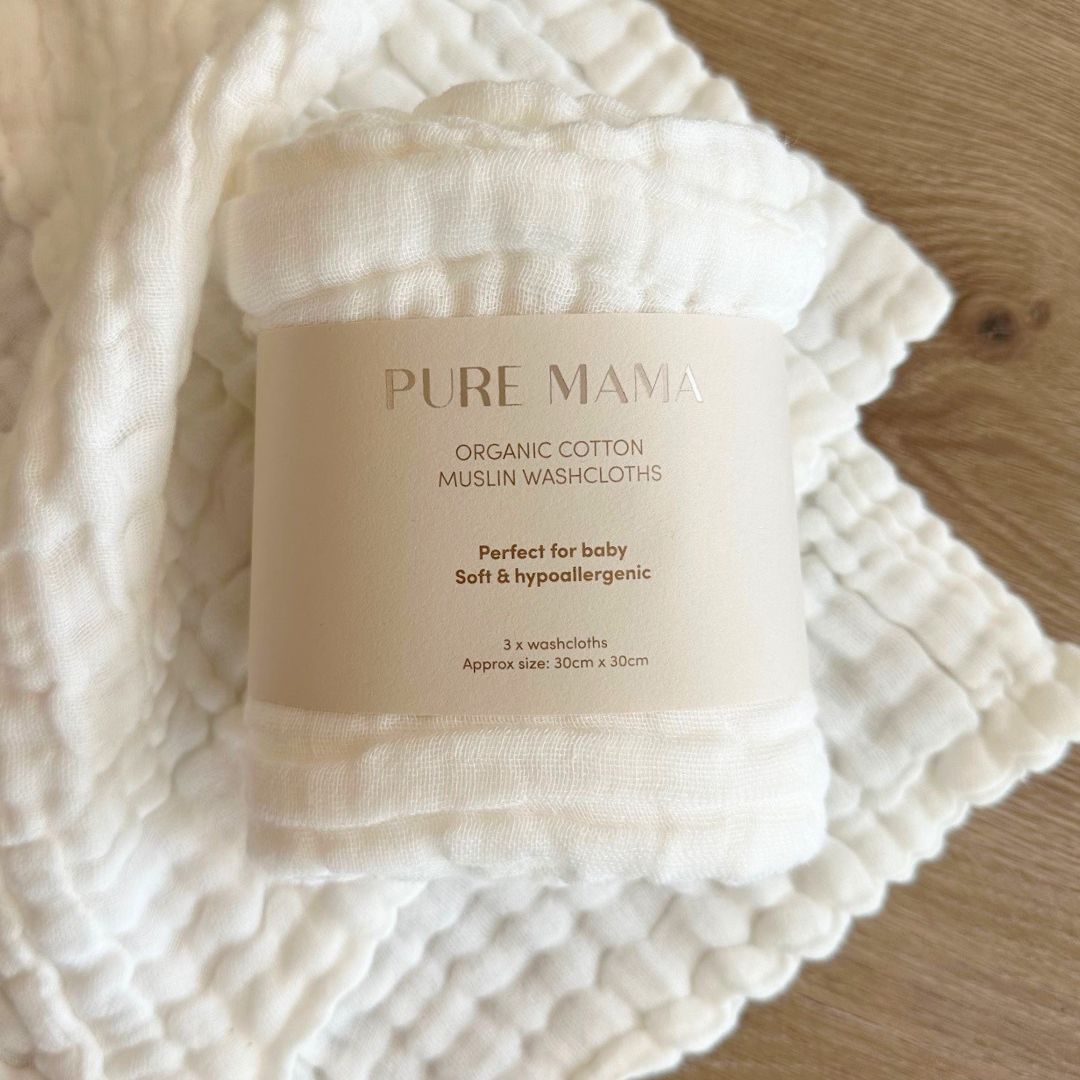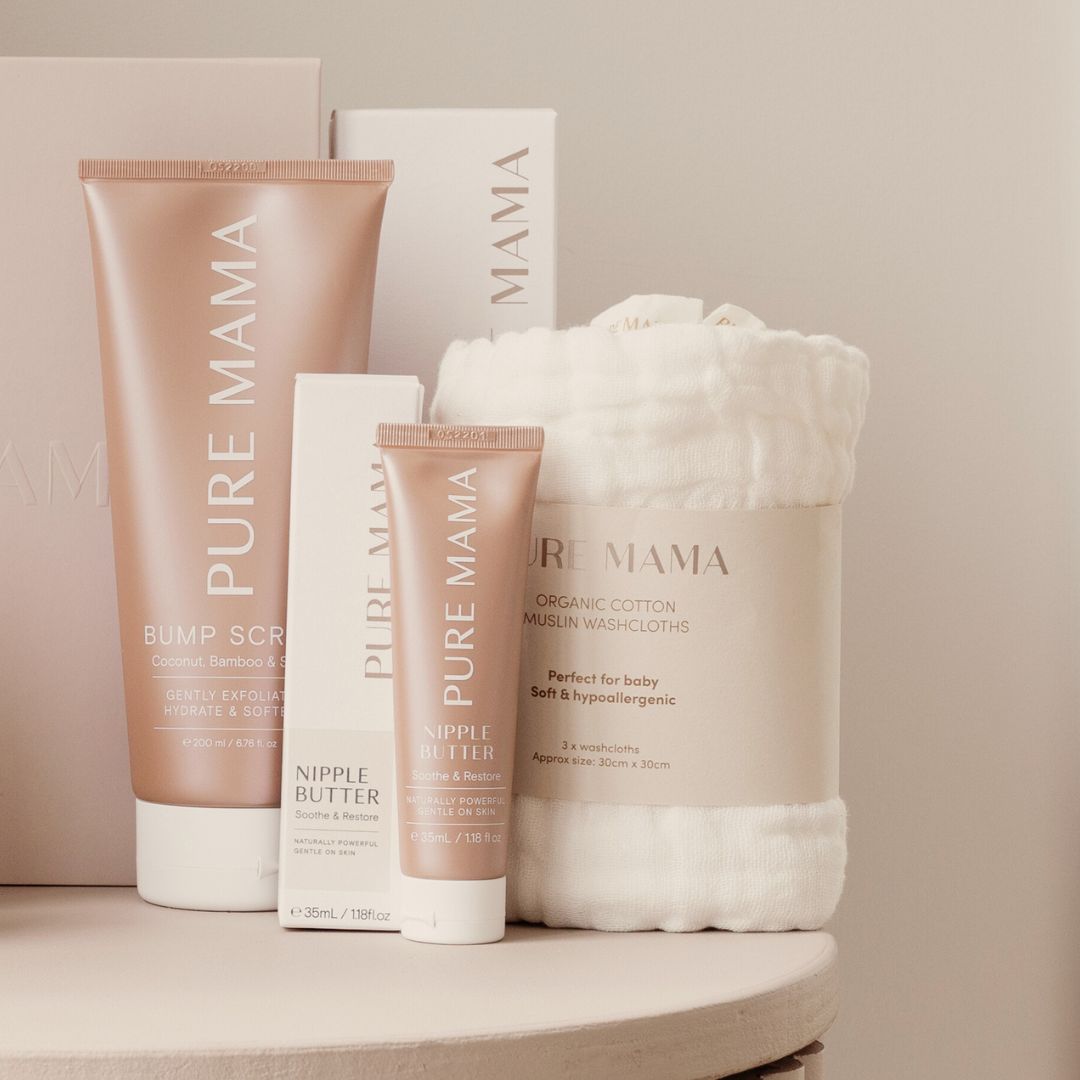 Muslin Wash Cloth Set
$18.00
The softest addition to your baby's bath time routine. 
Made with love and care, these washcloths are designed to pamper your little one while being gentle on their delicate skin. Perfect for everyday use - bathing, nappy changes, and general day-to-day spills.
+     Made with Organic Cotton
+     Hypoallergenic
+     Soft & gentle on baby's skin
+     Multi-purpose for everyday use
+     Eco-friendly
+     Perfect for gifting 
Includes 3 x washcloths, 30cm x 30cm.
Our Organic Baby Muslin Washcloths are a testament to our commitment to quality, safety, and sustainability.
Your Thoughts
REVIEWS AND CUSTOMER LOVE
Naturally Powered
Intensely nourishing and gentle on skin using natural and organic ingredients. No lanolin, parabens, alcohol, mineral oil, silicones, petroleum or colourants have been used. Expertly formulated specifically for pregnant woman and suitable for use on all skin types.