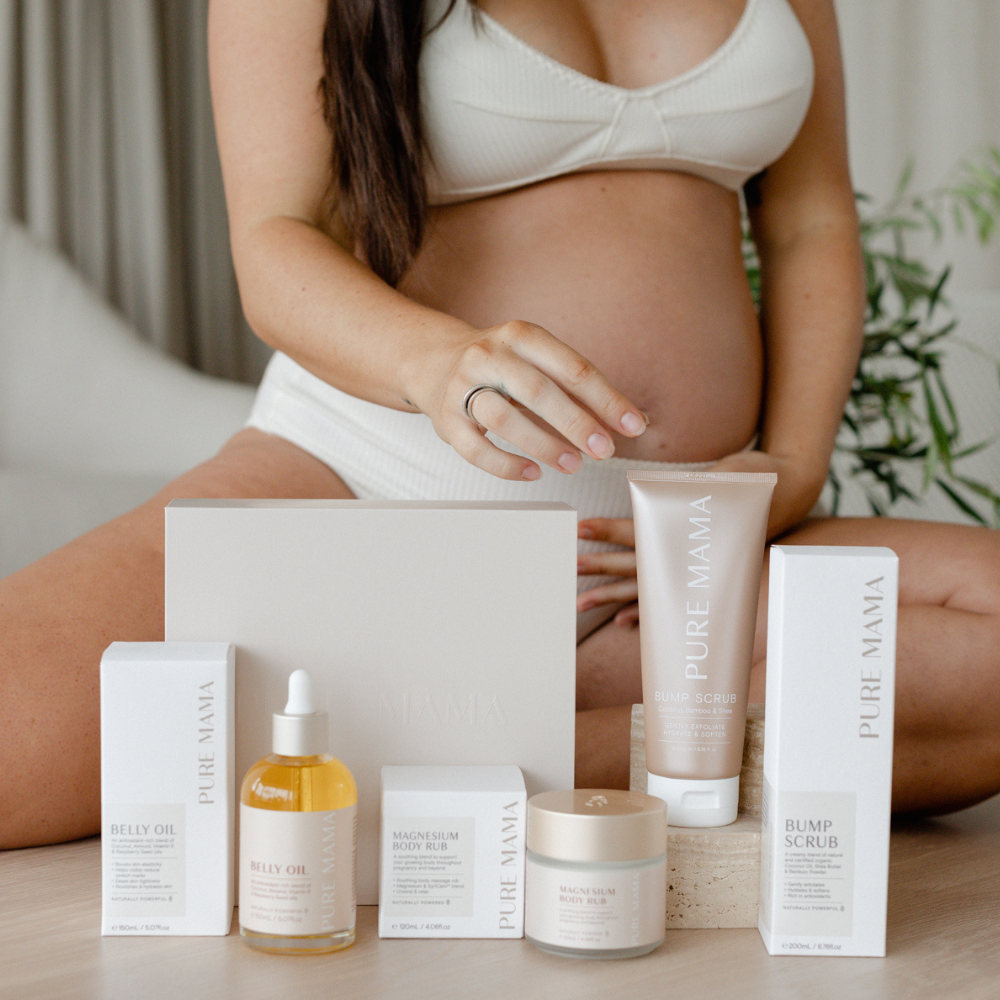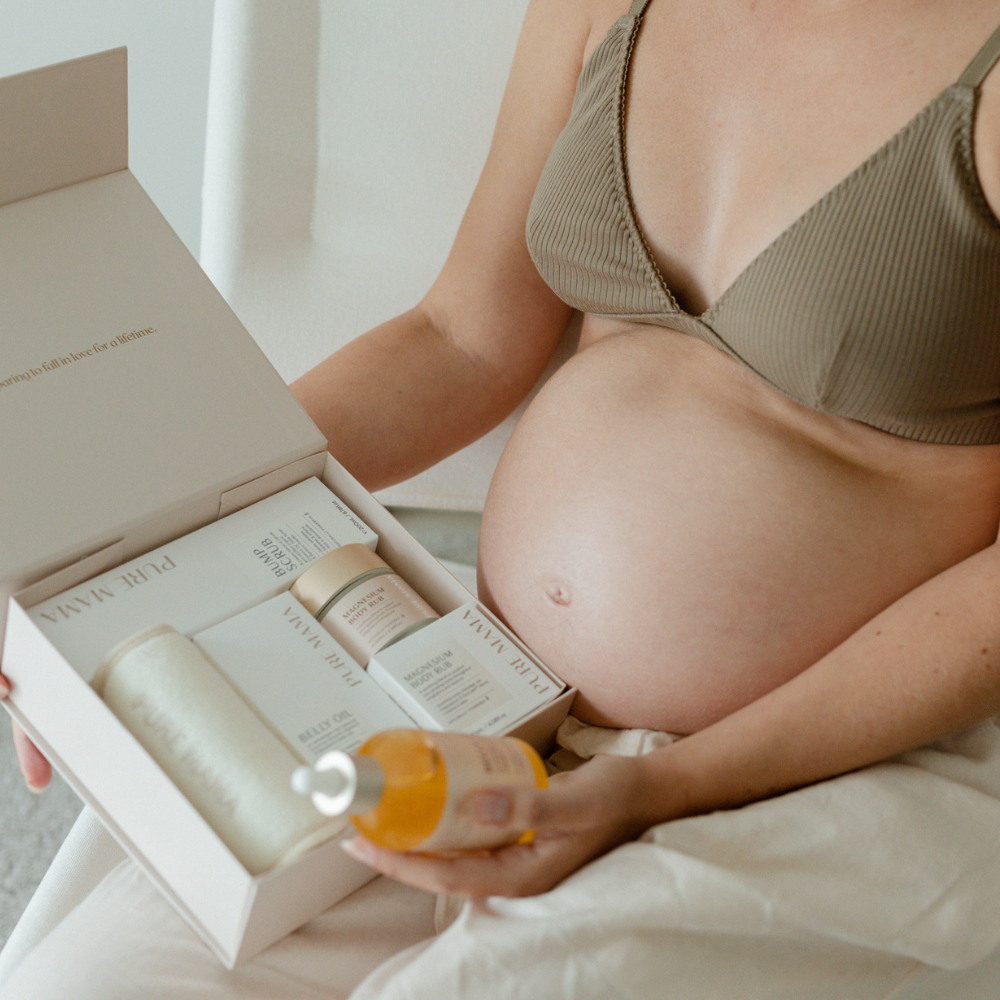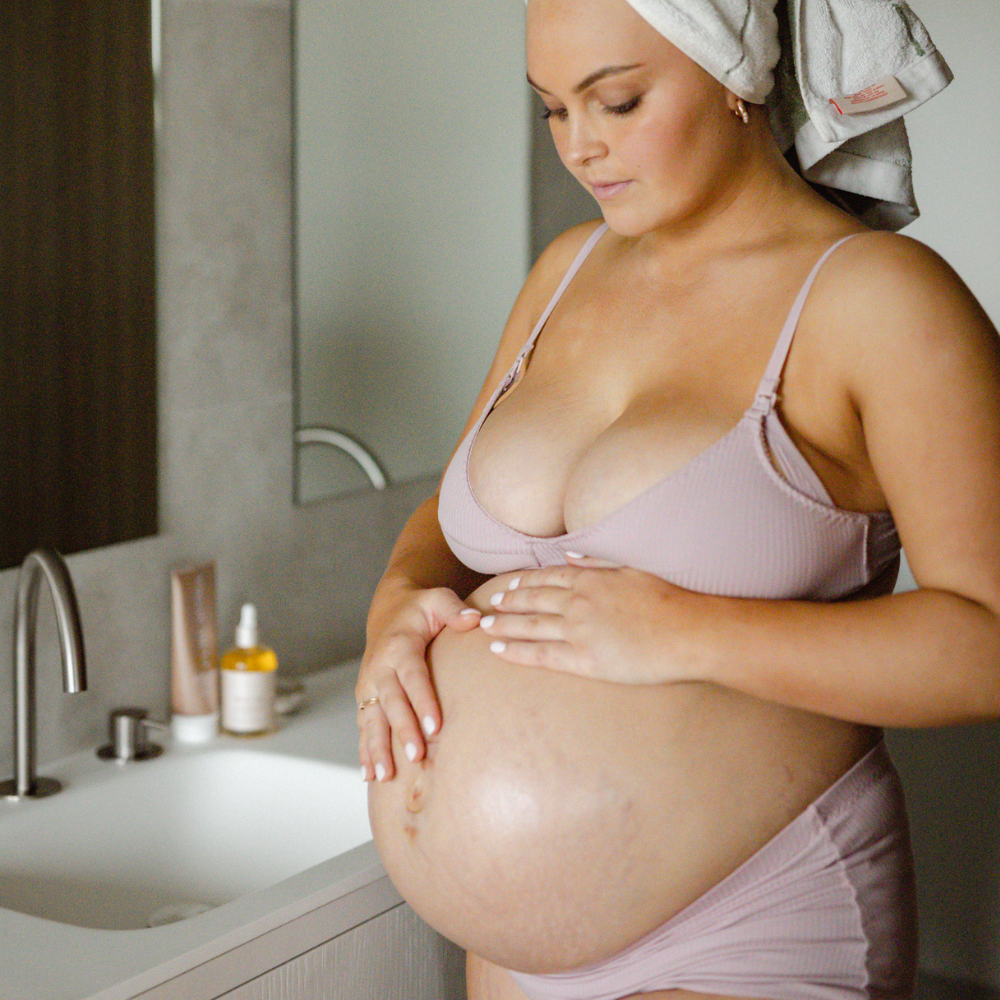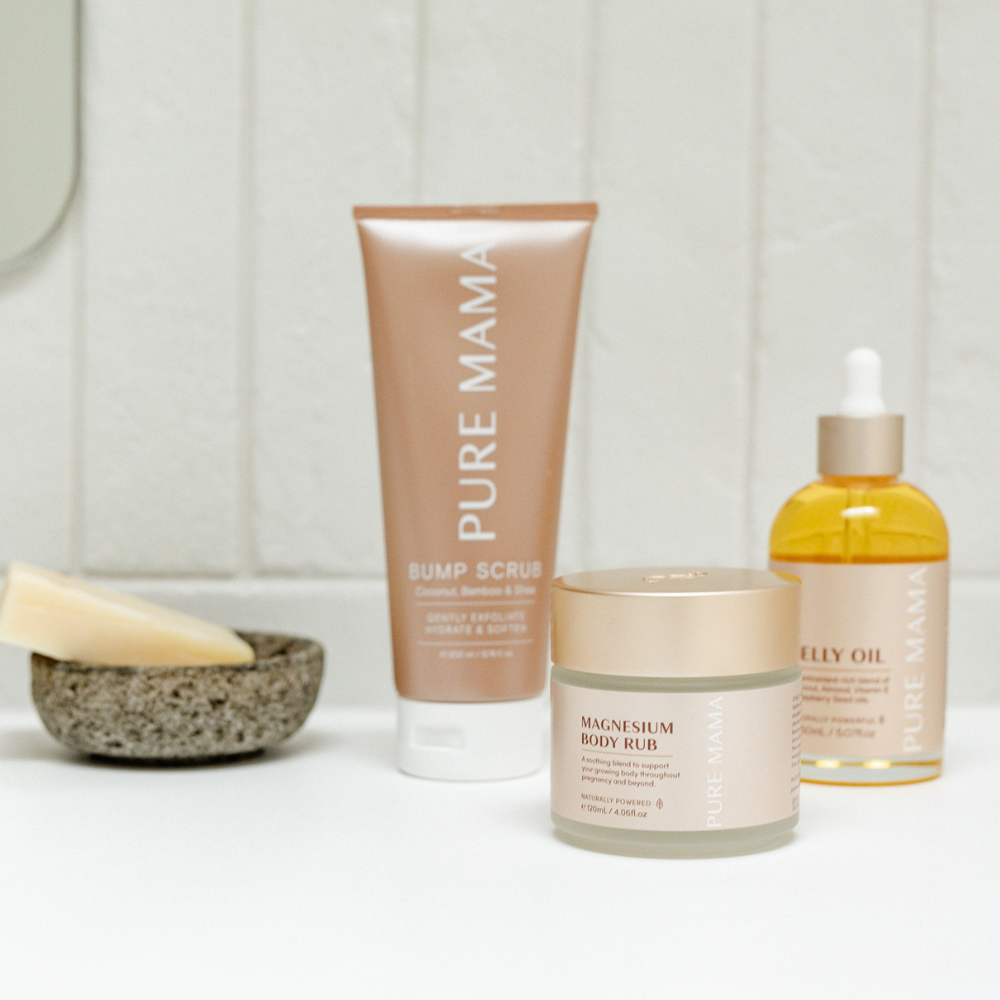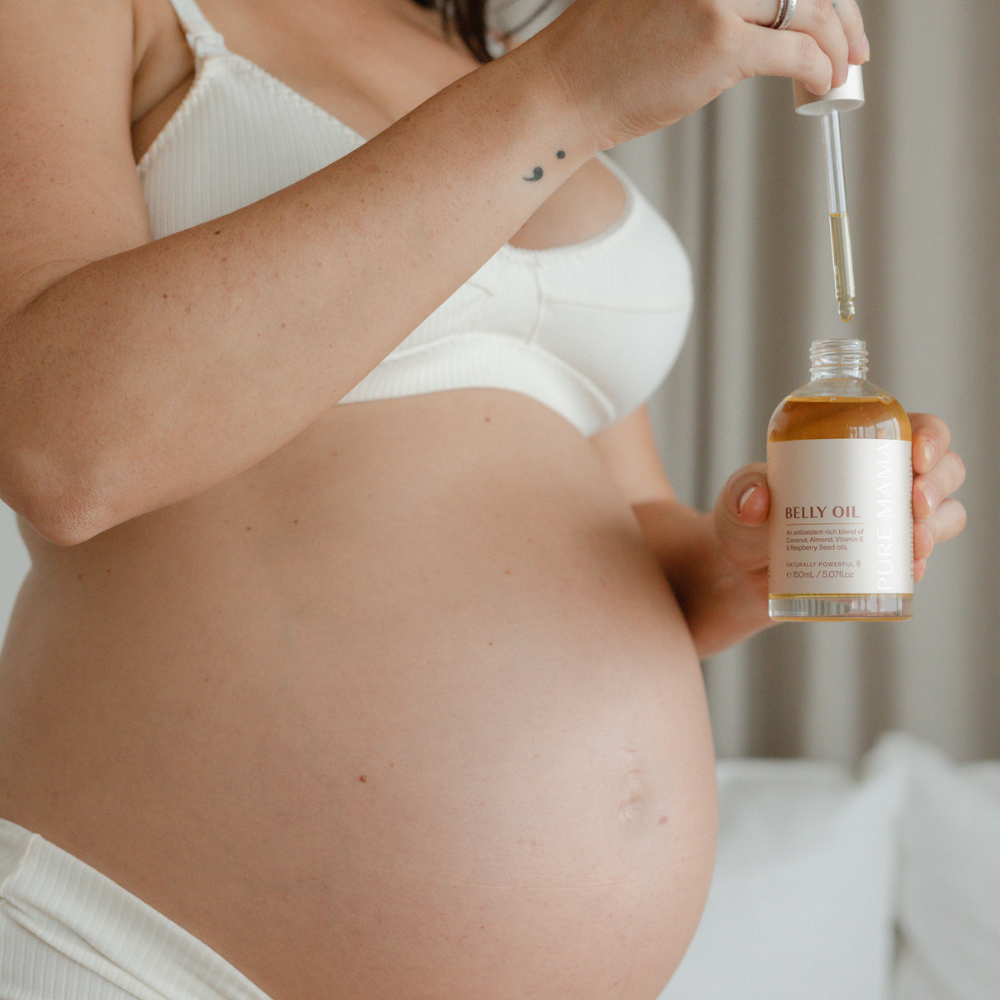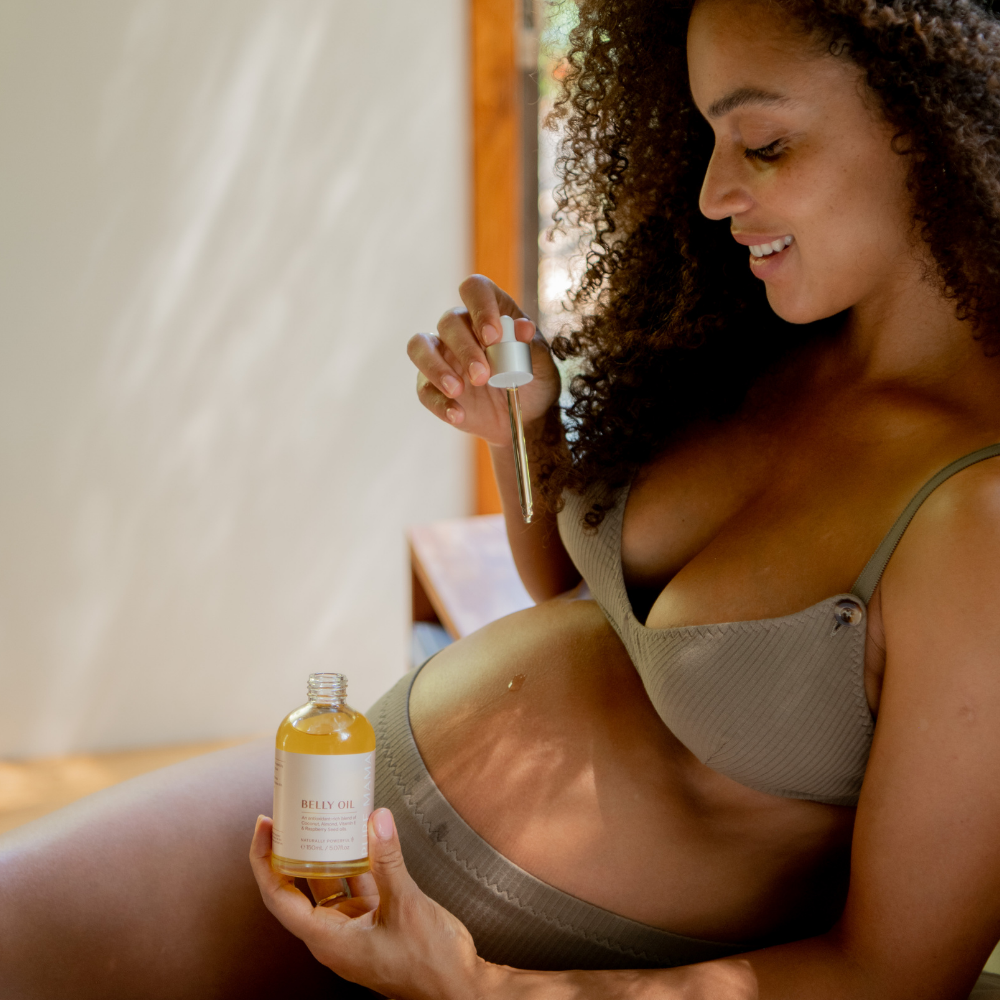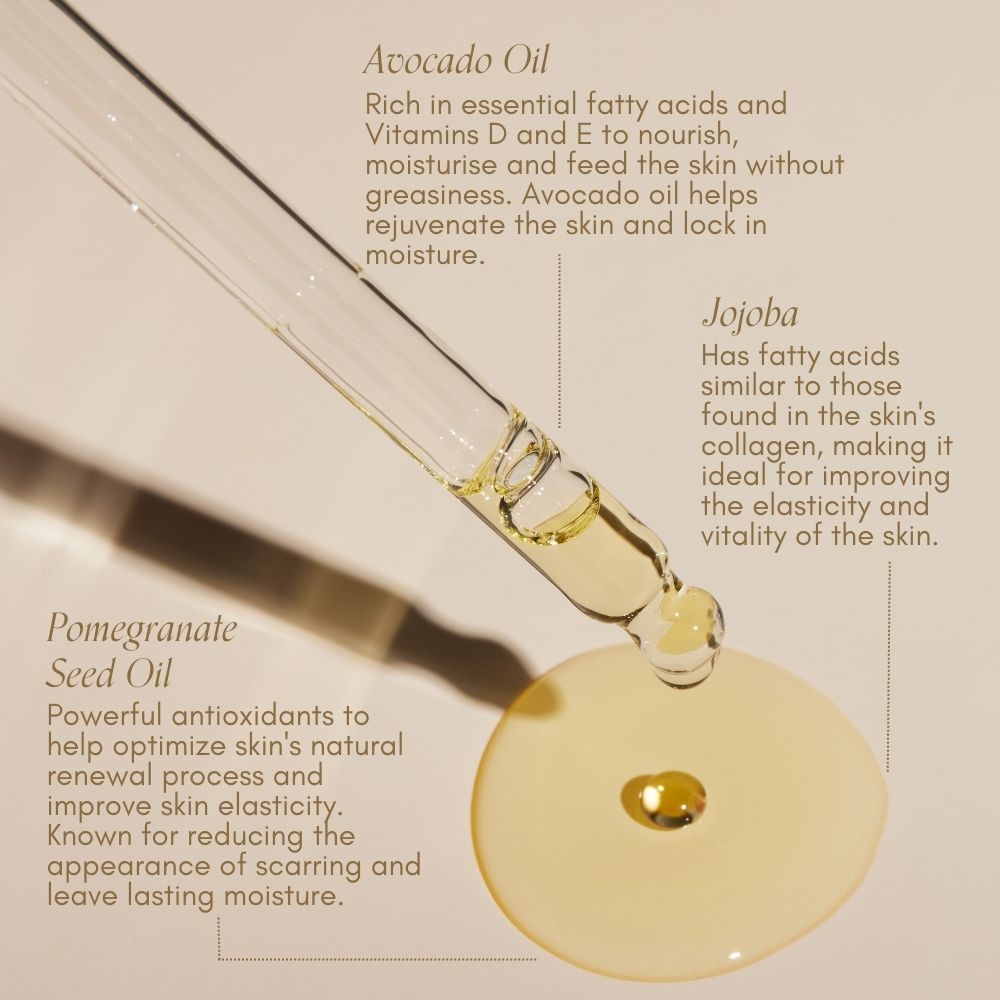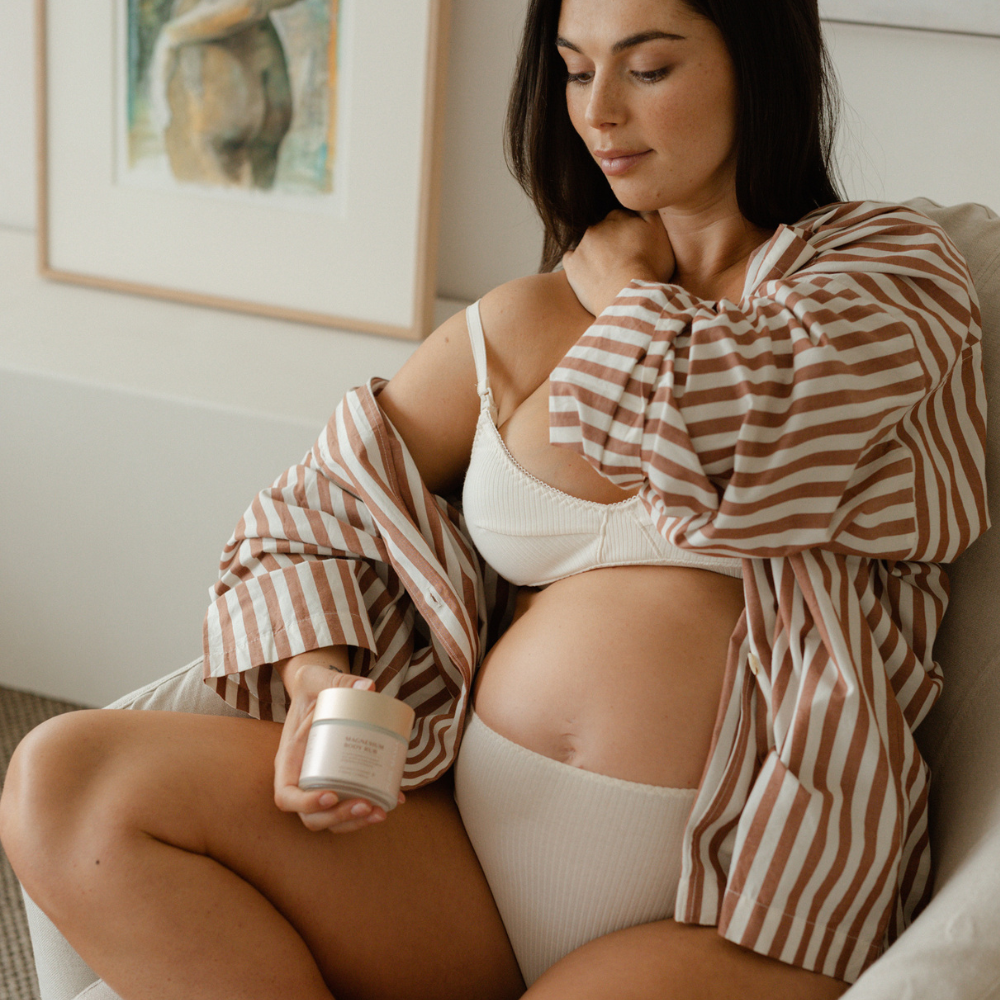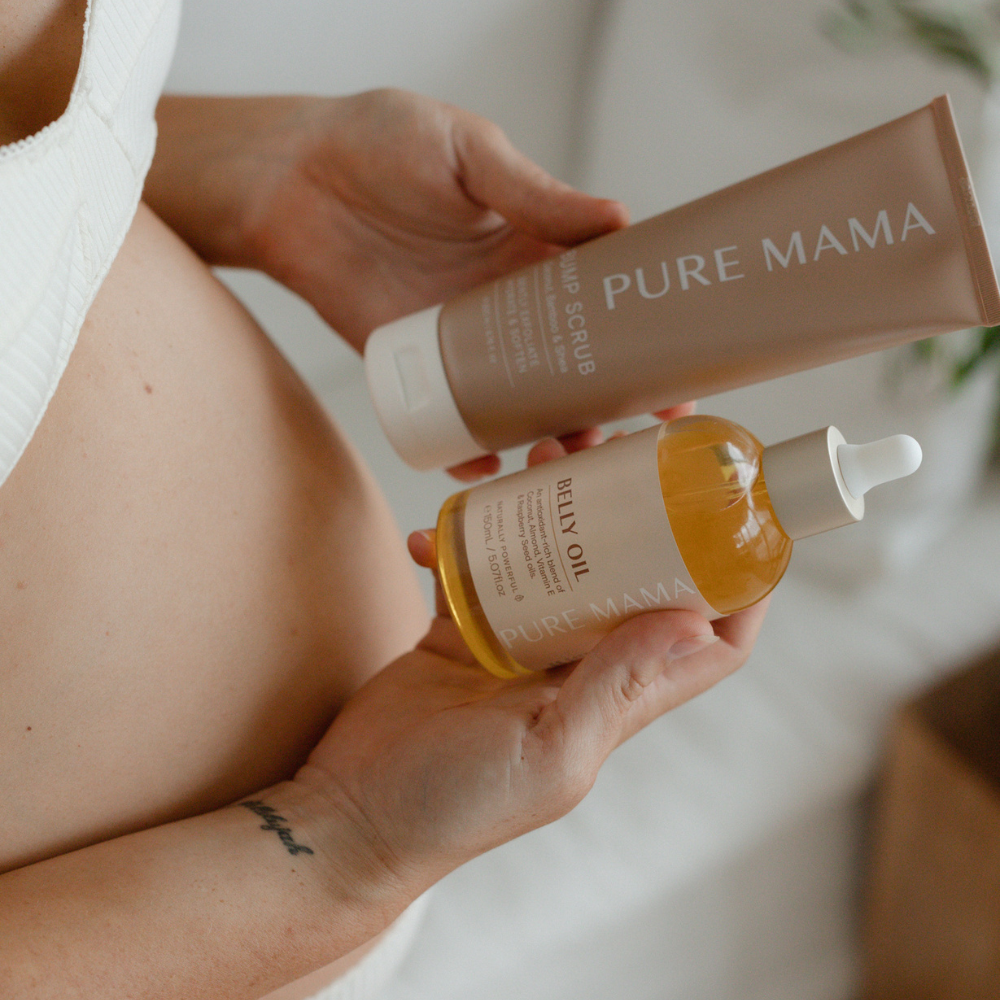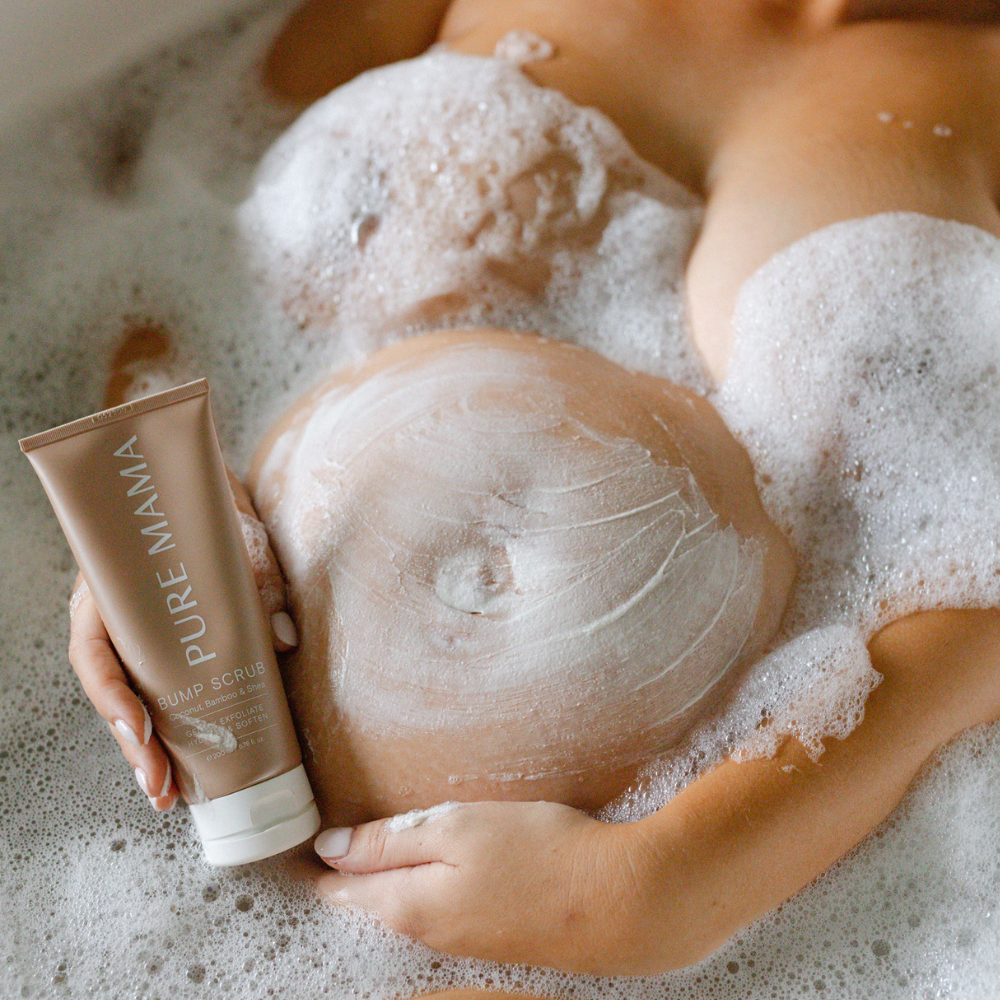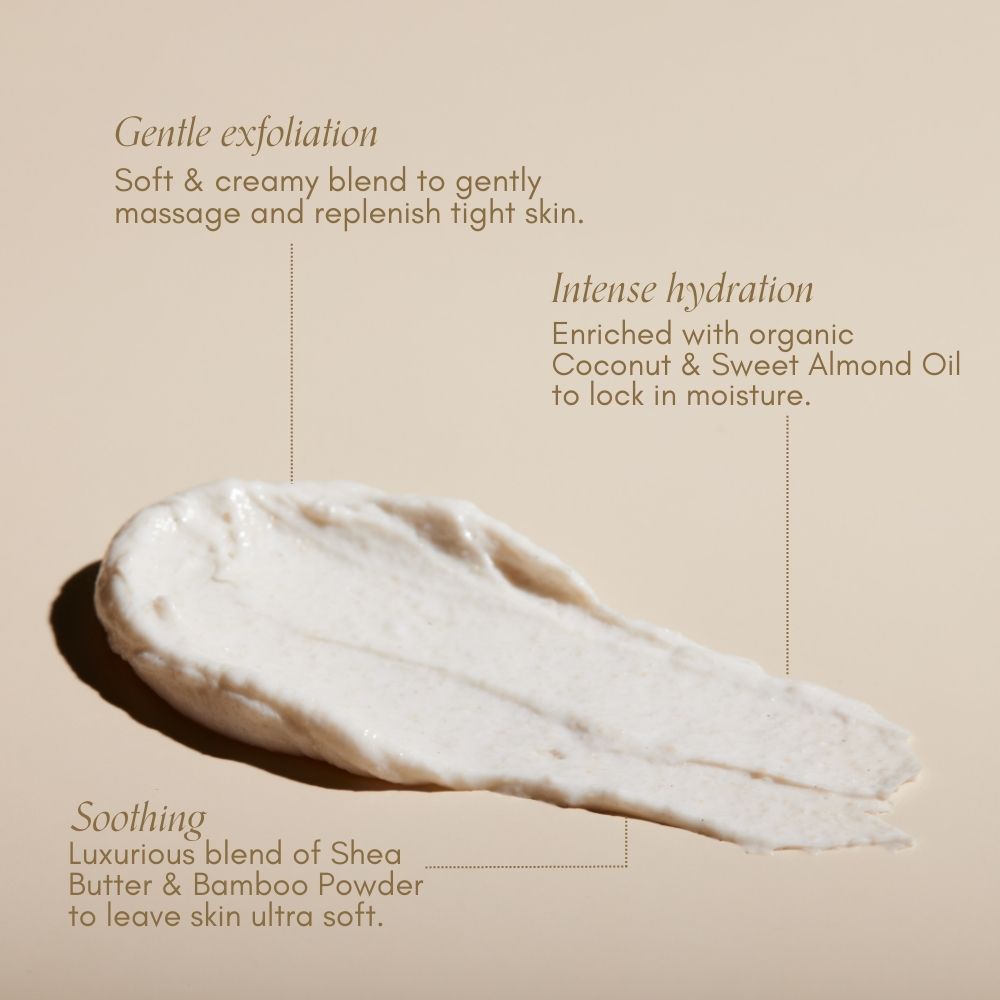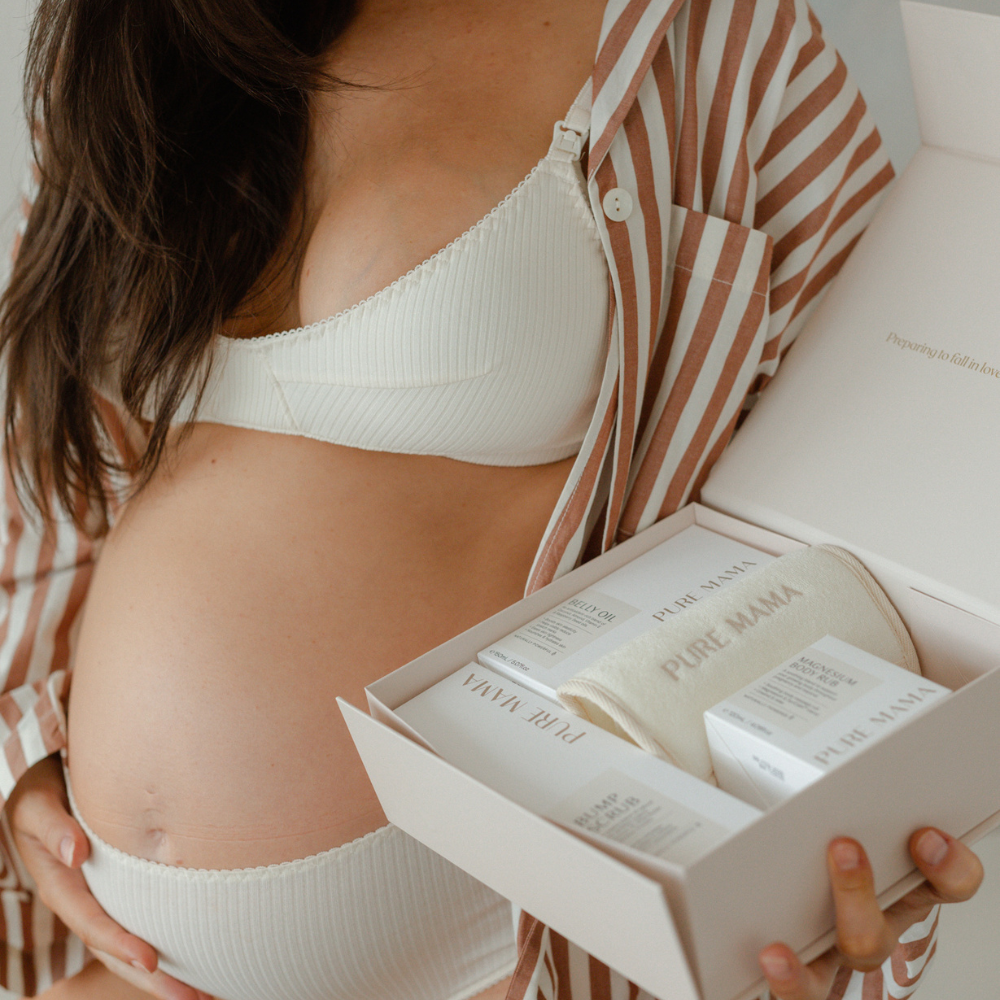 PREGNANCY CARE SET
$133.00
Products valued at $212NZD / $197AUD
A MUST HAVE TRIO FOR MAMA-TO-BE 
The pregnancy care set is designed to take care of Mama, providing her with moments of self-care, connection and nourishment. These expertly formulated products combine nutrient-rich ingredients to support Mama with the highest-calibre skincare throughout her pregnancy. A luxurious mix of our three best sellers - Belly Oil, Bump Scrub & Magnesium Body Rub. All of our products are made with Mama in mind using natural and organic ingredients, to ensure only the best care for your or her pregnancy journey, through to motherhood. 
RECEIVE A FREE BODY SCRUB MITT & KEEPSAKE BOX.
*All full size products*
Belly Oil: A nourishing blend of antioxidant-rich Rosehip, Vitamin E, Almond, Avocado & Coconut oils to promote dermal elasticity, deeply hydrate skin and help prevent the appearance of stretch marks. An everyday must from the first-trimester. 
Bump Scrub: A creamy blend of organic Coconut Oil, Bamboo Powder and ground Pumice to gently exfoliate and nourish a growing bump throughout pregnancy. Recommended to use before applying the Pure Mama Belly Oil. 
Magnesium Body Rub: Expertly formulated with Magnesium & Syricalm™ to rapidly absorb through the skin to help ease discomfort and encourage skin suppleness. Specifically designed for pregnancy self-massage to promote relaxation, provide muscle relief through massage, and alleviate common discomforts experienced in the later stages of pregnancy.
Your Thoughts
REVIEWS AND CUSTOMER LOVE
Naturally Powered
Intensely nourishing and gentle on skin using natural and organic ingredients. No lanolin, parabens, alcohol, mineral oil, silicones, petroleum or colourants have been used. Expertly formulated specifically for pregnant woman and suitable for use on all skin types.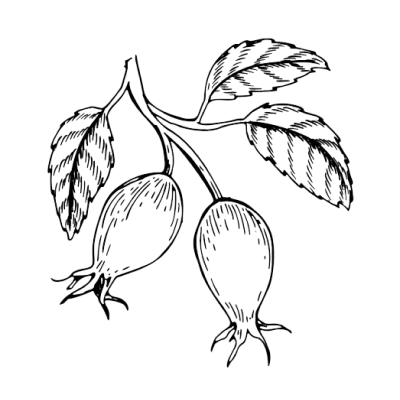 Rosehip Oil
One of our absolute essentials, Rosehip oil is rich in vitamins C, E and B-carotene (a form of vitamin A). This non-greasy oil helps to restore and nurture dehydrated skin. It is gentle and packed to the brim with vitamins. This lipid-rich skin wonder is known for its hydration abilities and works hard to help brighten and even out skin tone.

Magnesium
Magnesium is easily absorbed through the skin to help ease discomfort and encourage suppleness. Magnesium is a core mineral in the body that supports overall muscle and nerve function.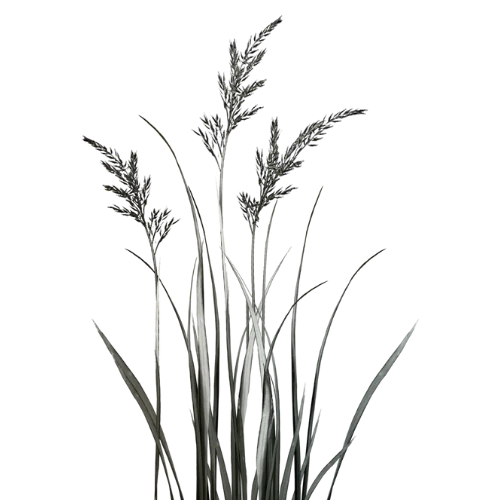 SYRICALM™
Combining Phragmites Kharka Extract (and) Poria Cocos Extract) is an Ecocert- and NaTrue-certified natural active that shows potent properties in soothing and strengthening skin.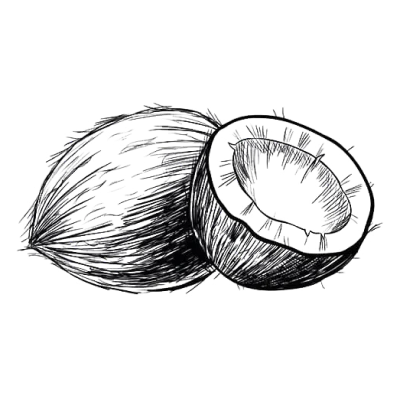 Coconut Oil
Recognized for its incredible hydrating and moisturizing properties thanks to its fatty-acid content, Coconut oil is a must have in our product line up. Coconut oil is widely known for being a wonder food for the skin and we agree.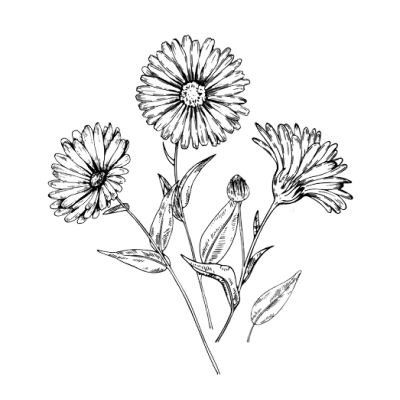 Calendula Flower
Calendula is widely known for its ability to soothe the skin. It helps hydrate the skin when it's dry or damaged and has natural restorative properties that can help give your skin that healthy-looking glow.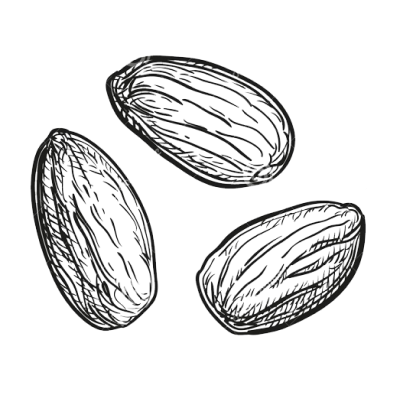 Almond Oil (Sweet)
Rich in essential fatty acids, vitamins and amino acids, Almond Oil is incredibly nutritious for your skin. It is easily absorbed into the skin and is lighter than other carrier oils. It can also help with visibly reducing irritation and balancing the moisture in your skin.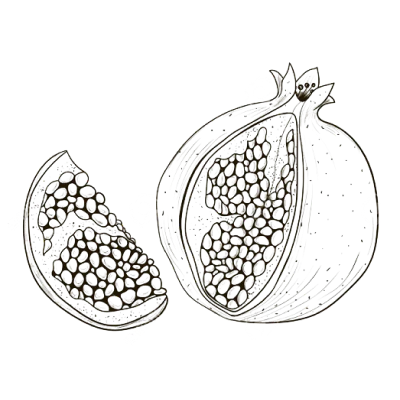 Pomegranate Seed Oil
A superfood in the skincare world and pregnant woman's new favourite friend. Pomegranate seed oil is antioxidant rich and packed with goodies. It is known for its ability to improve skin elasticity, reduce the appearance of scarring and leave lasting moisture without a greasy residue or clogging pores.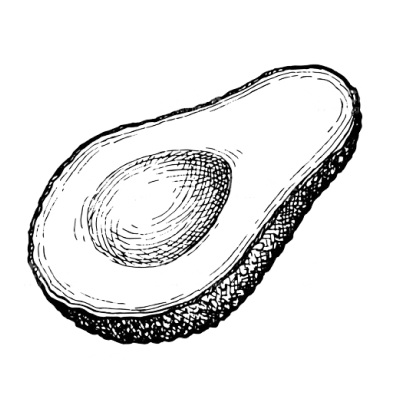 Avocado Oil
Rich in essential fatty acids and Vitamins D and E to nourish, moisturise and feed the skin without greasiness. An amazing source of proteins, good fats, amino acids, and vitamins. Avocado oil helps rejuvenate the skin and lock in moisture.